Promo Mixes
Contact: DjArquimedes@gmail.com
———
———
———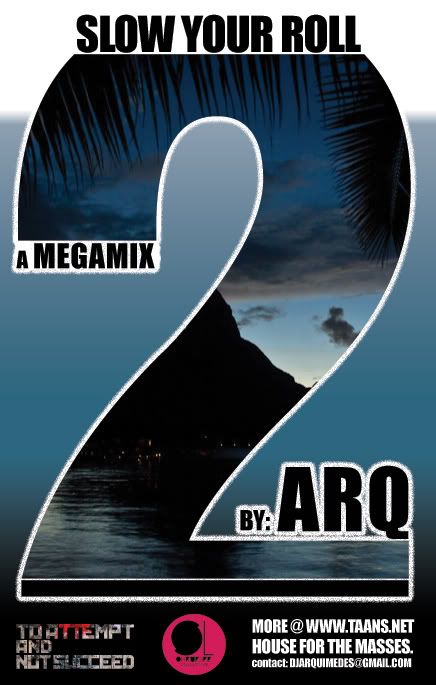 Slow Your Roll 2 Tracklist:
Mini Intro
Lee Curtiss – Freak On [Edit]
Schlachthofbronx – Vem Que Tem (Daniel Haaksman Instrumental Remix)
Beware + Motorpitch – Pororoca (Original Mix)
French Fries – Predador (Original Mix)
DJ Gregory & Sidney Samson – Dama S Salon (MastikSoul Dub)
Major Lazer – Bruk Out (Foamo remix)
Party Squad – Pull Up [Edit]
Classix – I'll Get You (Douster Remix)
French Fries – Coconut
L-Vis 1990 – United Groove [Edit]
Pase Rock – Get Money Kids (Nacho Lovers Walk Remix) [Edit]
Major Lazer – Keep It Goin' Louder (Savage Skulls Remix)
Riva Starr – Dance Me feat. Trim
B.E.P. – Boom Boom Pow (So Shifty Remix) [Edit]
Hardrive – Deep Inside (Harry Choo Choo Romero's Bambossa Remix) [Edit]
Larry Tee Feat. Roxy Cottontail – Let's Make Nasty (Afrojack Remix) [Edit]
Mastiksoul + Nick & Danny Chatelain – Caliente (Original Mix)
Round Table Knights & Bauchamp – Calypso (Original Mix) [Edit]
Club Ultimate – Carnival 93 (The Mardi Gras Mix)
Cerrone vs Vega – Dance Ritual (Original Mix) [Edit]
Malente & Dex – Gipsy Kings feat. Analogik
Fake Blood – Fix Your Accent
Noob & Brodinski – Peanuts Club (Beatacue Remix)
Robin S. vs Noob + Brodinksi – Show Me Love [ARQ Bootleg]
Bart B More – Romane (Gucci Vump Remix)
Congorock – Babylon feat. Mr Lexx (Original Mix)
Ou Est Le Swimming Pool – Dance The Way I Feel (Armand Van Helden Club Mix)
The Phantom's Revenge – Satured Phat Impact (Treasure Fingers Edit)
Duck Sauce – aNYway
Boris Werner – Let's Boogie
Fever Ray – Seven (Twelves Remix)
—————-
—————-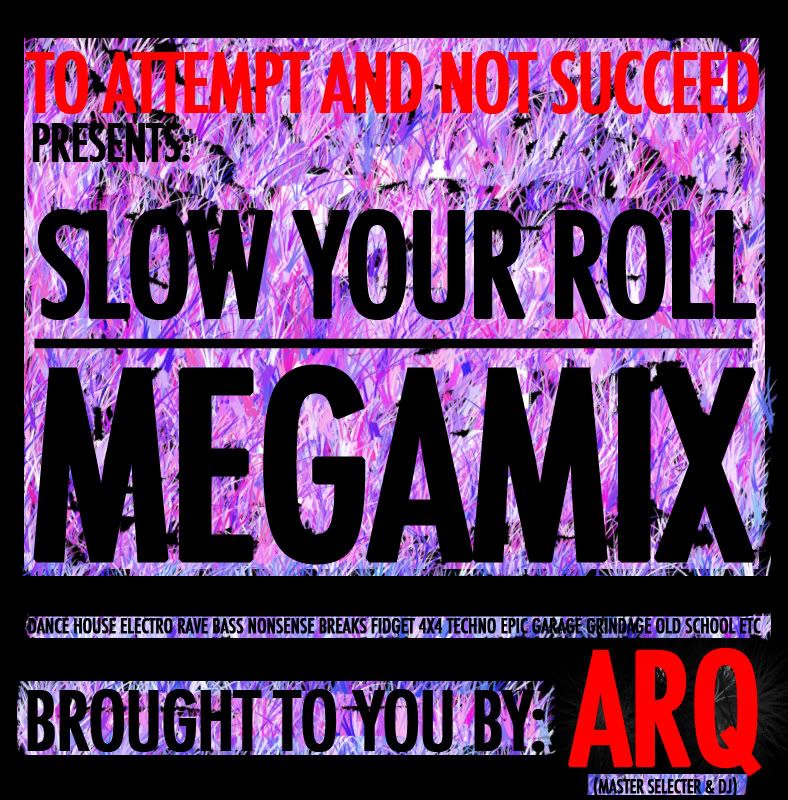 I've definitely been slacking on getting this out, but here it is!
Slow Your Roll Tracklist
Dj Mujava - Township Funk (Crazy P Mix)
Fever Ray - Triangle Walks (Tiga's 1-2-3-4 Remix) [Edit]
Miike Snow - Animal (Fake Blood Remix)
Solo – Congoloid
Daniel Haaksman - Kid Conga feat. MC Miltinho (Dubbel Dutch Remix)
Major Lazer - Pon de Floor (BeatauCue Remix)
Yeah Yeah Yeahs - Heads Will Roll (A-Trak Remix) [Edit]
Armand Van Helden - Funk Phenomena (Starkillers Re-Edit)
Aly-Us - Follow Me (Full Intention Club Mix)
ATFC - I Called U (The Conversation) (ATFC's Conversation Killer) [Edit]
Malente - I Like It (Riva Starr Mix) [Edit]
Fake Blood - I Think I Like It
Santiago & Bushido - Make Me Feel (Original Mix)
The Count & Sinden - Mega (Original Mix)
Reality - Wanna Get Busy – Busy Dub
Cidinho & Doca - Rap Das Armas (Mastiksoul Instrumental Version)
AVH presents Pirates Of the Carribbean – Rumba
Boris Dlugosch - Bangkok – Original Mix
Daft Punk - Digital Love (Algeronics Remix)
—————
—————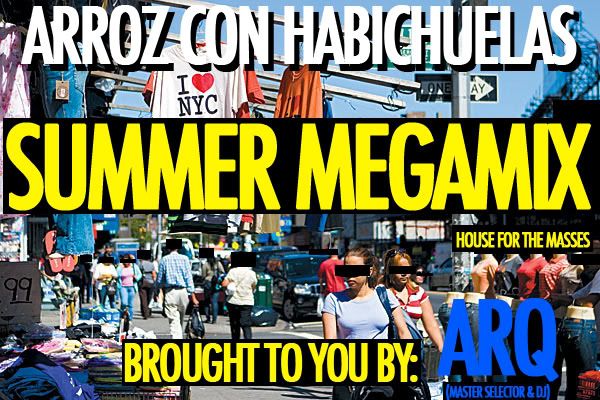 Arroz con Habicuelas SUMMER PROMO: DOWNLOAD
Latin Inspired. House Music For The Masses.
Tracklisting
Copyright – In Da Club (Chocolate Puma Dub Mix)
Filip Le Frick – Da Latin Bomb (Original mix)
Juan Magan & Marcos Rodriguez – Bora Bora (Extended Mix)
Boris Rush – Miami Push (Original Mix)
Giano – WJSD (Fred Everything & Jt Donaldson Remix) [ARQ edit]
John Cutler feat. E-Man – Its Yours (David Penn Dub)
Pressure Drop – You're Mine (K.U.L. Dub Mix)
Sety – Mogane (Guillome + The Coutu D's Remix) [ARQ edit]
Riva Starr – Maria (Dub Mix)
Oscar G. – Pimp (Original mix)
Loco Dice – La Esquina
Jean Claude Ades & Vincent Thomas – Shingaling (Original Mix)
Nicola Fasano & Pat Rich – 75, Brazil Street [edit]
Mr. V – Put Your Drink Down (Bob Sinclair Remix)
Mescal Kid – Magic [ARQ edit]
Cerrone + Vega – Dance Ritual (Daddy's Groove Club Remix)
Cisko Brothers – Guaglione 2008 (Alex Gaudino Remix)
—-